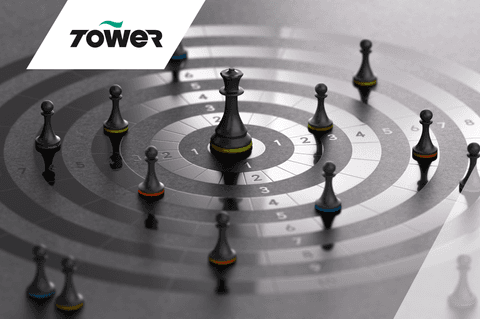 Be the centre of attention
When I entered Oulton Hall in Leeds for the BSIF Networking Day, I was already in full 'networking mode'. As Tower is a close member partner to the BSIF, I have always felt in my wheelhouse at BSIF events. Especially when there is a strong focus on PPE and workplace safety.
Then I spotted something at the entrance that made me feel like I was REALLY meant to be there.
In front of me stood a mannequin covered from head to toe in stickers saying 'non-compliant'. I use this same technique to show people what the 'wrong' PPE looks like. It's a way to remind people the importance of buying from a BSIF registered supplier. This eliminates the risk of buying unsafe PPE.
I immediately had a reason to talk to attendees about how I could help. About how we work WITH the BSIF to keep people informed and safe. I made sure that this was my main topic of conversation with customers, centred around a topic that they should and did care about when they were there.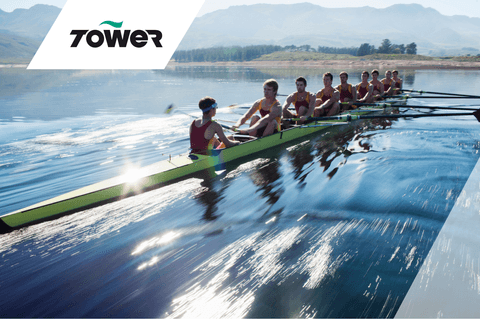 Keep the competition close
I went to an event recently that was - like many - full of competitors. Your instinct might be to act guarded around them. But I do the opposite. In fact, some of the most important networking I did at that event was not with customers, but with other suppliers. We have a lot to talk about after all…
"Have you found that there is not enough sustainable packaging around?" … "Yes, I have. But there's a manufacturer that I've been speaking with about this." (this was a competitor supplier!).
"Do you help customers arrange RPE fit testing"? … "Absolutely, we arrange Fit2Fit accredited face fit testing as well as training and RPE servicing". (that was Kate Harrison of Harrisons of Hull).
The bottom line is we are all rowing in the same direction. That's why my networking goals include working with and learning from everyone – that includes publishers, manufacturers - and yes - other distributors, to keep people safe and healthy at work.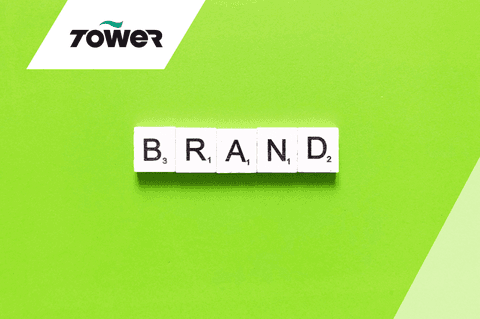 BE your brand. At all times.
Speak to any marketing professional and they will tell you that brand consistency is key. But that consistency cannot stop at websites and emails. It needs to be there when you network in person as well. That's why I wear a Tower Supplies shirt and gilet. So, people recognise not just me, but the brand too.
When I have worn a Tower shirt, people coming up to me pointing to the logo. When networking, your brand IS a conversation starter. And if marketing is doing their job (and our team does theirs well) then people should want to talk to you about working with your company.
It's important to understand every aspect of your brand and what it can deliver. My brand Tower for example offers such a wide range of solutions, services, and products, that I need to be ready. Ready to provide anyone with the one answer that could see their eyes light up in anticipation!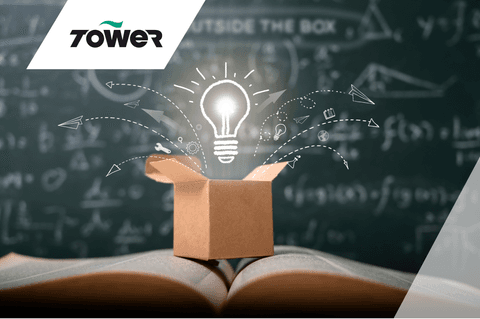 Remember something about someone
I was at a CLIA | Cruise Lines International Association event recently (an international cruise association, of which Tower are a Diamond Member) and struck up a quick conversation with a prospect. We didn't have a chance to talk about much, but that's not what matters. It's the fact we talked about SOMETHING.
Because when I bumped into that person again at another CLIA event, I was able to follow up on what we talked about. I cannot emphasise enough how important it is to have a start off point. It makes it personal. Unique to you. This is the difference between a warm greeting, and a cold call.
Some of the best and most important networking can start off informally. I don't make everything about "Tower can do this; Tower can do that". As an example, I was sat with Mark Sennett, CEO of Health and Safety Matters (HSM), at a formal event this year. And we talked (a little) about football.
I used football as a conversation starter because I had noticed on his LinkedIn posts that he was a big fan. And showing a personal interest in someone is - in my books - still great B2B networking.
Find problems. Then offer solutions
This may sound obvious to some people reading this, but I have seen too many people fail at the first hurdle when it comes to networking conversations. If you begin by talking about a solution hoping it will fit their company, then the first reply you hear could be "sorry, we don't need that right now".
Not a good start.
I let people talk about their problems before mentioning what we can do. Don't make assumptions about how you can help based on their company, or their title. Each person has unique circumstances. Find problems first, then offer solutions that will make their lives better later.
Talk without saying a single word
I already touched on the fact I wear my brand at events. But there are other ways I can communicate without even opening my mouth. Ask anyone that knows me, and they will tell you I never shy away from telling a visual story through what I wear. And people love conversations about your clothes.
At The SHE Show South and at a Dorset Chamber event this year I wore a hi-vis tie. Bright yellow. Why? Because people immediately understood I was there to talk about safety, cutting out the need to tell people. At both events people came over, pointing at the tie, "you're safety, aren't you?".
It makes me break out in a big grin every time it works.
Be honest about being honest
Tower are a 'trusted expert partner'. Two of those words need to come across well. But when it comes to networking, 'trusted' is the most important. If you don't leave people without a doubt that you are honest about what you say and what you do, then you may have lost them forever.
At every event, I am trying to build long term partnerships with companies that look after the health, safety, and well-being of their employees. They MUST believe that Tower can be trusted with empowering them to make all the right decisions and get the right products to the right people.
I have always believed that you grow the quickest outside of your comfort zone. And this is true, I would always encourage people to dive into areas that they don't understand. But don't try to pretend you're the expert when you're not. It leaves a bad impression. Always be honest.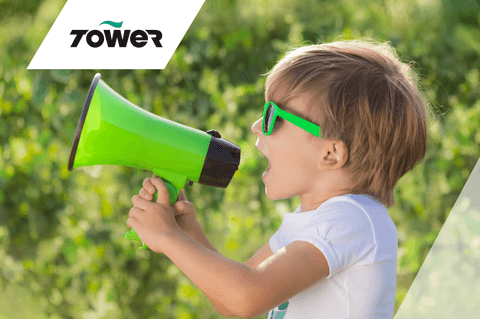 Let them know you'll be there
At its core, networking is about connecting with people face to face at events. But it's important to communicate with attendees before and after the event too. It's amazing how many people miss opportunities by not simply telling the world, "I am going to be there. I hope you are too."
This is where LinkedIn becomes a powerful tool. Event organisers love it when you elevate their event before it even begins. And this means they will likely share it too, and perhaps even tell people to come speak to you. And make sure to share your plans about where exactly you'll be and when.
If you market yourself before the event as someone that is an expert in their field, a conduit to key strategic partners, or just someone that can bring a lot of value to conversations, then people will seek you out. Get your face in the media for the event, such as in official magazines and publications.
Create plenty of touchpoints
You're mistaken if you think you're going to get immediate results to every networking opportunity. Turning those great opportunities into fully fledged partnerships can take a long time to do. You must be patient and strategic about your touchpoints. And make sure there are plenty of them!
Every year I'm recognised at more events - a great feeling because it means my networking is working. It helps that I stay visible and sit at the front during panel debates and keynote speakers. I want to be recognised as the person that looks like they are about to shout, "Tell me more!".
Remember that many of the conversations you have are just another touchpoint on the patient road to networking success. As well as seeing people at events, make sure you create touchpoints by asking "Do you have a business card?", and "Can I connect with you on LinkedIn?".
Network outside the box
I will talk to anyone when I network. I mean ANYONE. The worst thing you can do is be shy at events or put all your stock in that one conversation with the 'big fish'. Opportunities can come from anywhere. Go talk to the quiet person in the corner. You never know who they might be.
Don't assume someone won't be interested in what you have to say. You NEVER know where something might lead. I was at the Seatrade Cruise Europe conference and expo in Germany and decided to go over and thank someone for being a sponsor. We are now connected and having some very promising conversations.
A large and diverse network of connections ensures there's more chance of your name being passed on and used as a point of contact - "See this guy Mark, he can help you, I'm sure!". Everyone is connected across the industry. So don't narrow your networking scope. Keep it as wide as possible!
Lastly, find what works for you
I have given you some insight into what works for me. And what works for Tower. But everyone has their own methods that seem to click with their personality or what they can offer people they talk to. I'm a big believer in sharing knowledge and best practice, so let me know what works for you in the comments!