According to the Intergovernmental Panel on Climate Change, roughly half the world's population (that's now over four billion people!) experience severe water scarcity for at least part of the year. When you consider that only 0.5% of the water on Earth is available fresh, clean water (something so important for our survival) the problem facing the world becomes much, much clearer.
Fresh water is running out, fast. And it's a problem getting worse every day due to climate change.
That's why we're using World Water Day to put the spotlight on water waste, especially for cleaning operations. There are plenty of ways to reduce water waste, and we will take a quick look at our innovative solution that some of our biggest customers are using to reduce their water usage.
Everyone needs water to survive, making it all our responsibility to do what we can to solve the crisis. Water is both a humanitarian and an environmental issue that should be at the forefront of global concerns.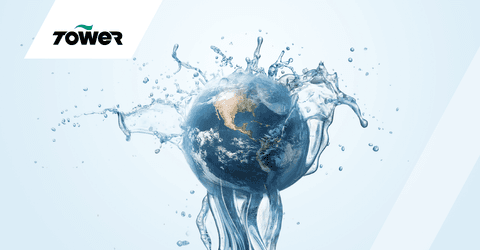 Why we use innovation to solve problems
Innovation is at the heart of our business and the biggest driver along our sustainability journey. It helps us make practical changes and provide sustainable cleaning, hygiene and janitorial solutions. This includes technology that helps to eliminate excess water waste during the cleaning process. But these solutions need to be sustainable in their application, not just environmentally sustainable.
Our i-mop sustainable cleaning solution
Our goal is to help customers reduce the use of chemicals and any water waste during the cleaning process. That's why we have partnered with i-Team to offer the i-mop: a revolutionary, flexible, powerful floor cleaner that reduces the environmental impact of cleaning by 75%!