The challenge
Sustainable workwear and PPE are about more than just choosing products made from specific materials. It can also mean having a sustainable approach to workwear and PPE too. This means thinking long term about the number of products you buy, their life cycles, and safe disposal.
Choosing workwear and PPE that is more sustainable can be an effective way to a) meet your sustainable business goals b) reduce your impact on the planet and c) improve your cost-in-use. Despite this, there are myths and assumptions that attach themselves to the topic and put people off investigating whether they should choose sustainable workwear and PPE further.
These myths make sourcing sustainable products a greater challenge and create a barrier to progress. Choosing the right PPE supplier that understands your sustainability requirements and your budget will enable you see past these myths and realise the true benefits of choosing sustainable workwear and PPE.
Here are four of the most common myths about choosing a sustainable approach to workwear and PPE that might be holding you back on making a real difference to how you buy products…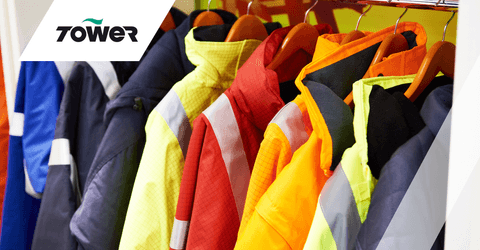 Myth 1: It's more expensive
Fast fashion has made us accustomed to its misleadingly low prices. This has painted an unrealistic picture of how much products should (or should not) cost. It takes our focus away from product quality and the real possibility that the true cost has been mitigated because of unethical practices. Whilst the initial price may be higher, the quality is often higher too. Choosing better quality PPE and workwear products can mean the items last longer and are therefore more suitable for reissue to another employee. This will also prevent unnecessary waste being generated by your business.

Myth 2: It needs replacing more frequently
Contrary to belief, modern eco-friendly workwear is often made of high-quality materials designed to last. This not only makes the initial choice a sustainable one but a longer-lasting one too. It's often assumed that eco-friendly materials are less durable because they may be made from natural fibres, such as organic cotton or bamboo, which are perceived to be less strong than synthetic materials. But most sustainable workwear companies design their products with durability in mind, and they rigorously test their products to ensure that they can stand up to tough working conditions.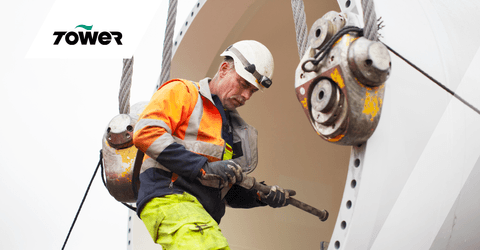 Myth 3: It's harder to source
It can be confusing and difficult to navigate the world of sustainable workwear and PPE. The easiest way to source your ethical products is to partner with a supplier that has its own sustainability commitments to consider, as they will be naturally inclined to find you these solutions.
We make our sustainability commitments clear on our sustainability page. And we believe that transparency is essential to give customers confidence in our business practices. We understand what sustainability means to businesses and can help you meet your own targets.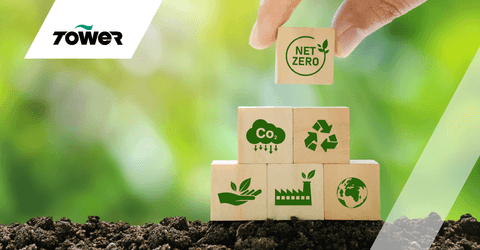 Myth 4: My company is too small to make a difference
Every business, no matter how big or small, can have a positive impact on the planet's health. In fact, small businesses play a surprisingly significant role in practising and promoting sustainable practices as well as reducing environmental harm.
Smaller businesses are often more able to respond quickly to changing market demands and adopt sustainable practices. Being nimble and adaptable, leading by example, fostering local engagement, and making a collective impact, small companies play a critical role on the road to net zero.

Ready to choose sustainability?
To source and maintain workwear and PPE sustainably, you must first consider the entire lifecycle. This begins at the start of the manufacturing process and ends at the disposal and end-of-life processing. Contact me on 01202 718000 to find out more about our reduce-reuse-recycle approach to sustainable workwear and PPE.