It was fantastic to attend IMPA London 2022 in December. There were more people at the event than I expected because of the challenges of bad weather, rail strikes, the FIFA World Cup, and of course Christmas just around the corner! This just shows how important IMPA is to the industry.
The event kicked off at 7:30am for those braving the cold on what was a very frosty morning. Everyone was gathered around excitedly to register and looking forward to meeting old friends and colleagues to have important conversations about the marine industry - past, present, AND future.
Once inside, it was great to listen to key presentations from IMPA SAVE council members. Especially the IMPA Save Chair, Mikael Karlsson, who talked about the 'Landscape for Sustainability' and Dorthe Mejlvang of Maesrk, who was asking suppliers (like us!) to innovate to support sustainability.
Any time that people could find in between the early morning bacon sandwiches, the lunchtime exhibitor hospitality, and the Abba tribute band at the evening drinks party, was spent having conversations with customers both old and new and talking about the big topic - sustainability.
As a representative for Tower at IMPA, I care about driving and supporting sustainability in Marine. And whenever I was able to get our message out there and talk to customers, I found that there were three main things that people loved to hear most about what we have to offer as a supplier…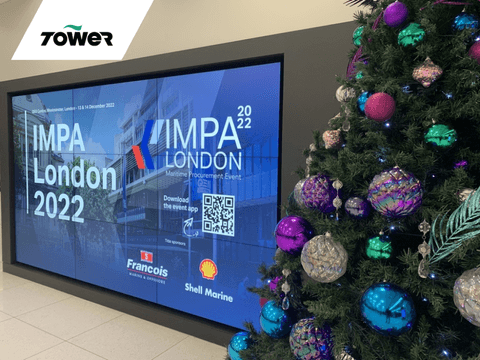 1. We're helping customers use less plastics and chemicals.
The IMPA Save Pledge is all about reducing single use plastic drinking water bottles on board ships. This is a major issue. But a lot of companies also buy and use a vast range of cleaning and sanitising products, which normally come in single-use plastic containers. Tower see this as just as big an issue.
As well as containers, these cleaning and sanitising products involve synthetic chemicals, which often find their way into the ocean after use. I remind customers that each year 400 million tonnes of hazardous waste and over 200 million tonnes of toxic waste are poured into the sea. A shocking stat!
We help reduce the sourcing, storing, and use of chemicals by offering an environmentally friendly and sustainable alternative: our CtrlFlow ECA system! This system is installed onboard and produces a completely harmless cleaning product by simply combining salt, water, and a little electricity.
I was lucky enough to be able to display and demonstrate CtrlFlow ECA at IMPA and talk to people about why it truly is an innovative, simple, and effective cleaning solution and disinfectant. There was plenty of interest in the system and people could see how much of a game-changer it is!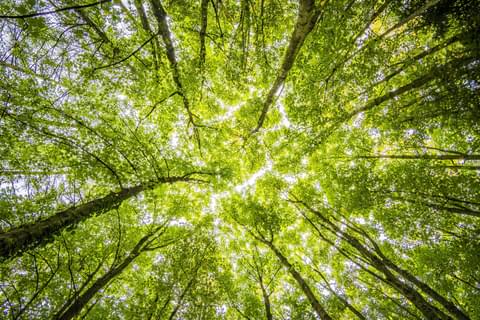 2. We're supporting a sustainable supply chain.
Tower are always looking to source greener materials. And I had the chance to speak to IMPA visitors about our extensive workwear range, which now includes 100% recycled, biodegradable, reusable, and vegan products. We even have sustainable workwear made from plastic bottles.
We also exhibited a new product from partner Leaf. They have developed an ultra-concentrated dose of detergent. Packaged up in a slimline box, it takes up no space, weighs next to nothing, and contains 98% less liquid than a standard capsule. Lots of visitors took samples away to try at home!
We're constantly looking to help evolve and improve our supply chain. Along with our sustainability accreditations and ISO standards, we continue to challenge ourselves by setting and stretching objectives and targets that will help us enhance our environmental performance as a business.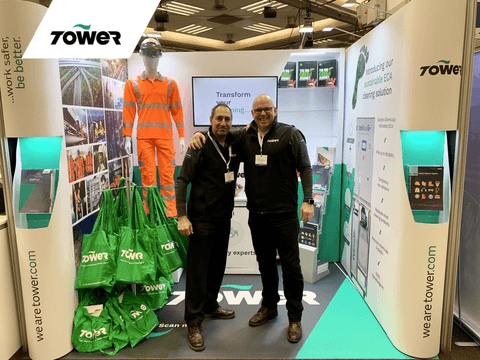 3. We help customers with their own sustainability targets.
We work collaboratively with partners to develop and provide sustainable solutions. I talked to many visitors to our IMPA stand about our ZeroWaste recycling service, sustainable clothing range, carbon neutral products, and our CtrlCloud ordering platform that helps customers manage their stock.
It was clear from IMPA that sustainability is here to stay and growing bigger every day. We all need to get onboard and keep it at the forefront of what we do. I believe this starts within the mindset and culture of each organisation. Taking responsibility today, makes the difference tomorrow.
I'm already looking forward to IMPA 2023 and will book my place as soon as I can. If you want to talk about your IMPA experience or anything relating to sustainability, please fill out a contact form below or call the Team on 01202 718000 and we'll get back to you as soon as we can.