Why seek expert advice?
We think that anyone working with electric vehicles can benefit from seeking expert advice and finding out what suitable PPE is available. We're engaged with PPE manufacturers and the safety industry, which means we can update you on the latest development of EV PPE.
Ask yourself:
Are you wearing suitable arc flash and electrical hazard protection when working on EV?
Do you know the dangers of working with large batteries and how you can keep safe?
Do you fully understand why it's important that technicians use protective equipment to carry out work?
Who works with EV?
There's an EV skills gap, and it's predicted the UK will need 75,000 EV technicians by 2030 to keep up with the current growth. The UK's transition to EV is picking up pace, and the need for training is becoming urgent and seeing big investment. But where might someone be working on EV?
Roadside
Whether fixing EV at the side of the road, or recovering an EV with a dead battery, there is PPE to consider. The risks don't just include electricity either, as EV are heavier and more difficult to move onto recovery vehicles, or even move at all if the wheels have locked.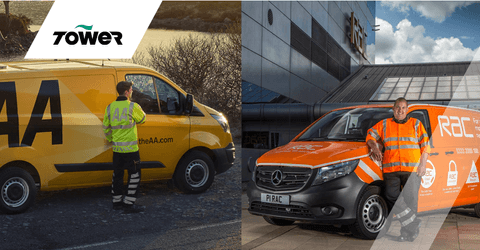 Garages and dealerships
The maintenance and repair of electric vehicles is for some a new territory. To ensure the safety of everyone, not just the technicians, a full risk assessment is crucial. Suitable PPE should be provided to anyone at risk within garages and manufacturer's dealerships.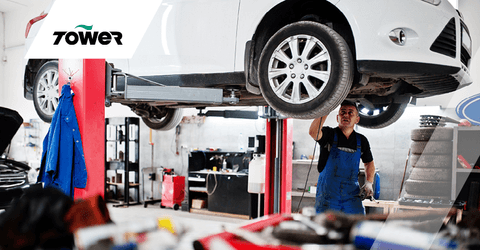 Charging points
Whether installing or maintaining them, working on charging points carries inherent dangers that require PPE. Even before beginning work, electric circuits must be de-energised and various lockout and tagout procedures followed. And PPE must be used even after de-energisation is confirmed.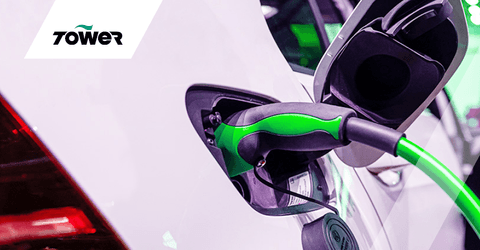 What PPE might you need?
PPE is the final measure or last line of defence when it comes to safety precautions. It needs to always be suitable and reliable, as improper PPE can put the user in direct danger. With a rise in electric and hybrid vehicles, there has been an increase in demand for new protective equipment.
Remember, it's important to look after your PPE and perform regular inspections before and after using any equipment. This includes checking for any faults, especially tears in gloves and other clothing. If in doubt, PPE should always be replaced to ensure protection is maintained.
Hands
Wearing the right type of PPE on your hands is of vital importance. Standard latex gloves are not thick enough to provide sufficient protection. Layering electrical safety gloves with other materials such as cotton and leather will protect against shocks and other hazards such as electrical arcing.
Face
A piece of PPE that can be worn by a technician who is working on EV is a face shield. High voltage vehicles put the eyes in danger as they carry the risk of 'flash over', which could possibly occur if an electrical spark is produced.
Body
Electric vehicle technicians can protect their body to ensure head-to-toe protection. This can include arc-flash resistant clothing such as coveralls or insulating rubber aprons to protect technicians from high voltages.
Feet
Safety footwear conforming to electrical hazard tests is part of the foot protection for working on electric vehicles. These can prevent against step potential, provide high voltage protection, and stop charges from passing through workers' bodies from the ground.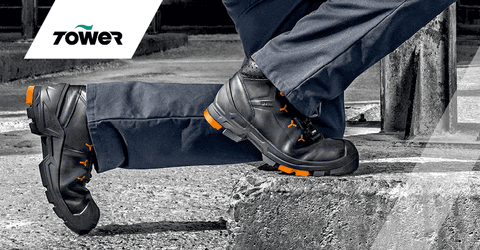 Is there training available?
With a rapid move away from traditional combustion engines already on the way, the need for technicians to be trained to work on EV has skyrocketed. Many are being retrained before carrying out maintenance, servicing, or repair work, to keep themselves and those around them safe.
The Institute of the Motor Industry (IMI) has electric vehicles courses available, designed for a range of audiences. These are suitable for individuals wanting a basic knowledge of electric vehicles, to aspiring technicians that wish to increase their skills so that they can repair electric vehicles.
Can you talk EV with us?
We're going to be continuing the conversation on electric vehicles, with articles, handy infographics, and exclusive interviews with those who work out on the field and in garages with EV.
If you want to talk to us about PPE and safety measures for working on electric vehicles, then call us today on 0208 142 4459 or email EVexpert@towersupplies.com.
* www.heycar.co.uk **www.energymonitor