Spring and especially summer can be a challenge for those that work with risk and require the right protective clothing all year round. Without the right summer PPE, the higher temperatures can cause a great deal of discomfort, especially for those who require several layers of significant protective clothing.
Lightweight and breathable spring & summer PPE is an ideal solution when the sun is out and when working in high outside temperatures. Being prepared with seasonally appropriate protective clothing and using the right layering is an effective way to stay safe and comfortable during the warmer months.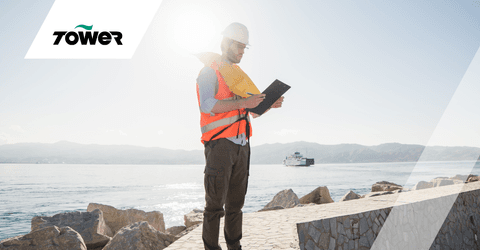 How can protection still be achieved during the warmer months?
As challenging as it may be when working in the spring & summer, there can be no compromises when it comes to worker safety. The temptation to remove or not use layers of protection creates risk to employees and it's essential that the right PPE is still worn at work.
To retain productivity and performance, protective clothing PPE can be adapted to increase ventilation whilst maintaining safety compliance. It's also important to support employees and adapt the working structure with regular breaks to cool down and take on board plenty of water.
How does spring & summer PPE differ from the cooler months?
There are plenty of lightweight and breathable protective clothing PPE options for spring & summer. This includes hard hats, goggles, and gloves with built-in ventilation, or Hi Vis clothing made from moisture-wicking material and even cooling vests.
For those that require safety glasses for certain tasks, there are lenses offering different protection options, such as smoke-tinted for solar protection and reducing solar glare and yellow for ultraviolet filtering. Many safety glasses and goggles are also vented to allow airflow with an anti-mist coating.